WHY STREEM?
Here at Streem our excitement is to see you succeed! We don't believe in keeping fly fishing "secrets" to ourselves... We believe in not only innovating top tier products that is easy on the wallet but we want to help elevate your skills to the next level, which in turn means more fish in the net. Our passion is fly fishing. Our purpose is informative and innovative products that deliver stellar experiences. Welcome to Streem!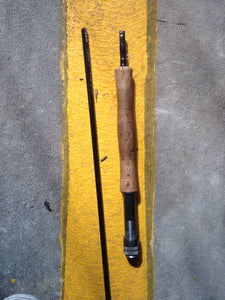 Industry Leading No-Fault Lifetime Rod Warranty
The fact is rods sometimes break and we completely understand. Trust us, we have all been there and it's no fun. That's why we have created a seamless process that will get you back to fishing in a matter of days! We will replace or repair your Streem Rod in the event it becomes damaged - at no charge to you. LEARN MORE
Warranty Testimonials
Awesome service and a awesome rod.. Took care of problem. In a timely manner and with a smile on there face. Would buy again from them.

Ronald Willis
Unbelievable rod and service

I got my first streem rod back when they started their Kickstarter, fantastic rods even better warranty/costumer service. I've broken one rod about 4-6 times, dogs leg gets tangled in the line and runs off, closed in a car door, casting in a boat and rods collide. No matter what they have replaced it, and fast

Brandon Stickel
Great product and customer service

I have a 3W and 7W Rift combo and have now used both many times in multiple trips to Oregon, Idaho, Wyoming and Alaska and they have become favorites. By my own negligence I have broken two rod tips and the experience with Streem customer service has been great. I broke a rod trip on a sage rod several years ago and they sent me a blank which I then had to have finished. That was disappointing. Kudos to Streem

D.J.
What are other anglers saying about Streem?